Save Time And Money With Digital Cards
Streamline the membership process and reduce the costs associated with physical card creation and distribution.
●

Promote Membership Benefits.
●

Save cost and time compared to physical cards.
●

Provide convenience to members/donors with access to their membership cards via their Apple or Android Wallet.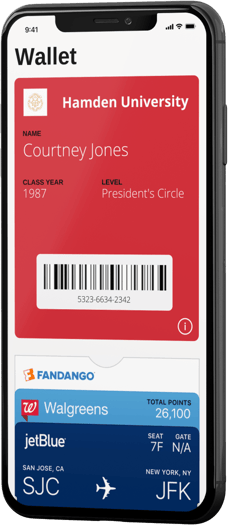 Why Digital Membership Cards?
Digital Membership Cards allow cultural institutions, associations, alumni organizations, and societies to streamline membership fulfillment and onboarding, reducing the costs associated with physical card creation. Powered by the mobile wallet (already native to all smartphones), digital cards are lightweight to implement and easy for constituents to use.
Additionally, Digital Membership Cards are a powerful engagement and fundraising tool, allowing organizations to provide digitally accessible membership benefits, interface with constituents through direct push notifications, and more!
Whether your institution is looking for a convenient replacement to traditional paper/plastic membership cards, a dynamic new channel for communication, or both, Digital Membership Cards can help.
How Digital Membership Cards Works
Customize the following items as your organization needs.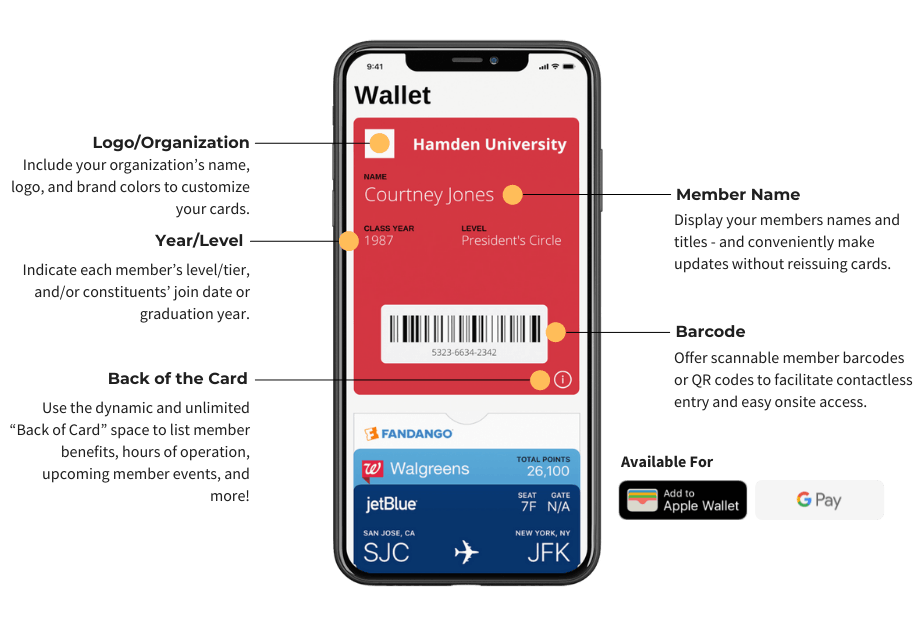 Promote membership benefits, discounts, and reciprocal programs to the fullest.

Send push notifications directly to the top of their device with reminders.

Streamline your team efforts in updating records, and automating reach.

Reduce the carbon footprint with an environmentally friendly option.
Easy Integration With Major CRMs
To ensure a seamless integration process for your organization, we have partnered with leading CRMs. This collaboration streamlines the transition to digital membership cards, making it easy for your members to adopt this innovative solution.

Cuseum and Zapier Integration
With Zapier, we now integrate with over 700 CRMs to streamline the transition process. With this integration, every time you add a member to your CRM, their digital membership card will be created and sent immediately.